Apply for the IBEW apprenticeship.
Are you making what you are worth? Find out with our wage calculators.
Already an electrician? Start your career.
EXPLORE THE BENEFITS OF AN IBEW CAREER
IBEW Local 665 offers:
Competitive Wages
Continuous Training
A Network of Signatory Contractors
Family Health Care Packages
Excellent Retirement Programs
And many more benefits!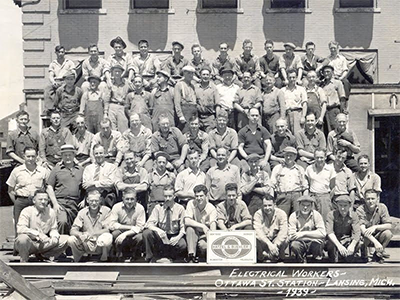 IBEW Local 665 was founded in Lansing in 1926 by a group of ten area electricians. We have trained some of the best and brightest electricians and communication technicians that can be found in the Midwest.
With over 750,000 members nationwide, the IBEW (International Brotherhood of Electrical Workers) is the largest organization of electrical workers in North America. We tirelessly advocate for our member's safety, wages, benefits, and more. We know that there is strength in numbers.
When you join IBEW Local 665, you will be securing competitive wages, solid benefits, and safer job sites. As a Local 665 member, you'll be helping your family build a better future.